The Community of
St. John the Evangelist
Catholic Church
Updated May 22nd
ST. JOHN THE EVANGELIST CATHOLIC CHURCH NOW PARTIALLY REOPENED
Dear Parishioners,
Beginning on Saturday, May 23rd, St. John the Evangelist Catholic Church is now partially reopened as follows:
St. John the Evangelist may now conduct Baptisms, Funerals and Weddings for up to 10 people.  Arrangements must be made by contacting the Parish Office.  PLEASE NOTE THAT NO ONE WILL BE ADMITTED TO CHURCH WITHOUT A MASK.
Reconciliation for up to 10 people at a time  will be offered as follows:
Wednesdays from 7:30 am until 8:30 am and from 5:30  pm until 7 pm.
Saturdays from 11 am until 12:30 pm. No registration is required, but the 10 person limit will be strictly followed. (Please follow the directions of the Greeters stationed to help you safely receive the sacrament. Once the 10 person limit is reached, you may be asked to return at another available time.)
The Church will be open for private prayer by REGISTRATION ONLY and is limited to 10 people at a time. Please limit private prayer to 3 times per week until we see how the demand goes.  We want to try to allow as many people as possible to pray.  We will try to expand availability as we go.  (Again, please follow the instructions given by the Greeters to help us all stay safe as we reopen our church.)
St. John the Evangelist will be open for private prayer as follows:
Monday, Tuesday, Thursday, and Friday from 7:30 am until 9:30 am. and from 2:30 pm until 4:30 pm.
Saturday from 7:30 am until 9:30 am and Sunday 9 am until 1 pm.
Please Register here  for private prayer: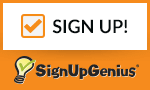 A Message from Cardinal Cupich on the ReOpening of our Churches
A Message from Deacon Furey about Financial Assistance Fund
Other online mass sites are: https://dailytvmass.com or https://mass-online.org
And as always, you can find daily Catholic mass on https://www.ewtn.com/tv
Sunday Masses will continue to be televised on local stations in English, Spanish and Polish for the duration of our stay-at-home order.
ABC 7 Chicago will broadcast Sunday Masses with Cardinal Cupich at 9:30 a.m.
Univision Chicago (WGBO 66) will air a Spanish-language Mass at 10 a.m.
Polvision 397/679 will broadcast a Polish-language Mass at 9 a.m. and 3 p.m.
Please share these opportunities with family and friends as an important way to stay united, as a community of faith, to the grace of Holy Mass.
Keep Them In Your Prayers
Let us pray for those who are infected, may God bring them strength and health; let us pray for those who have died, the victims of coronavirus and all of our deceased brothers and sisters; let us pray for our first responders, firefighters, police officers, paramedics, doctors and nurses who offer their time and knowledge risking their own health and safety for the well-being of others; and let us pray for each other.
Cardinal Cupich has called the entire Archdiocese for common prayer and the ringing of our church bells five times a day. By pausing and lifting up in prayer all those affected by the pandemic, we can offer those in need our support and let them know that they are not alone. The prayer times have begun on Saturday, March 21, at 9:00 a.m. and continue every three hours each day, with the last bells rung at 9:00 p.m. Each of the five prayer times will be dedicated to a specific group particularly impacted by the pandemic. The prayers and intentions for each hour of prayer are below:
9:00 a.m. – Prayer for those infected with the virus and all who are ill"Lord, place your healing hand on those who suffer illness. Bring them to full health and ease their anxious hearts.  May our prayer and the intercession of the Blessed Virgin Mary encourage them that they are not alone. We ask this in Jesus' Name. Amen."
12:00 p.m. – Prayer for health care workers and those attending to the sick"Lord, we are ennobled by those who put their lives at risk in caring for the sick. Keep them safe and embolden them when they are weary. We ask this in Jesus' Name. Amen."
3:00 p.m. – Prayer for first responders and essential workers"Lord, we pray for those who run to danger to keep us safe and those who serve the common good. Embrace them with your mantle of protection and comfort the fears of their families. We ask this in Jesus' Name. Amen."
6:00 p.m. – Prayer for people of every nation and their leaders"Lord, the pandemic opens our eyes to see each other as brothers and sisters in one human family. We pray for people of every nation and their leaders, asking that they be inspired to seek the good of all and quell the voices of division. We ask this in Jesus' Name. Amen."
9:00 p.m. – Prayer for those who have died today"Lord, we grieve the passing of our sisters and brothers who have died this day. We commend them to your tender mercy, confident that nothing, not even death, will separate us from your love. We ask this in Jesus' Name. Amen."
When you hear the bells, please stop for a moment, and say your prayers. You can also set your alarms so that you can stop for a moment to join in this common prayer with people around the entire Archdiocese.
Our Ministries At
St. John the Evangelist
Join us at our latest  spiritual, fellowship and fundraising events.
Your presence and support are appreciated.

Please click on an icon below for more information on a specific event.
The Catholic Church and The Sacraments
Building Holy & Healthy lives
Each time we celebrate the sacraments we are doing what God has called us to do and we share in God's life and love. Our life with the Holy Trinity is strengthened and the sacraments put us in contact with the saving work of Jesus Christ.

Easy and quick references for up-to-date parish and Archdiocese information.
.

CATHOLIC ISSUES/ TEACHING
According to the Holy See (Vatican), communion hosts that are completely gluten free are invalid. hosts must contain some type of wheat.  Fortunately, there are several options for those who are intolerant to wheat or gluten.  Please read more below on how you can request a low gluten host.
A MESSAGE FROM CARDINAL CUPICH ON THE REOPENING OF OUR CHURCHES
Each year, the Finance Council provides a summary of the Parish's
financial situation to the parishioners.
This is a copy of the financial report of our fiscal year (FY) ending June 30, 2019.
View photos of our various events and other happenings
around over the years.